POLE COIL EDGEWINDERS
Automatic winding machines for the production of pole coils for rotors and stators.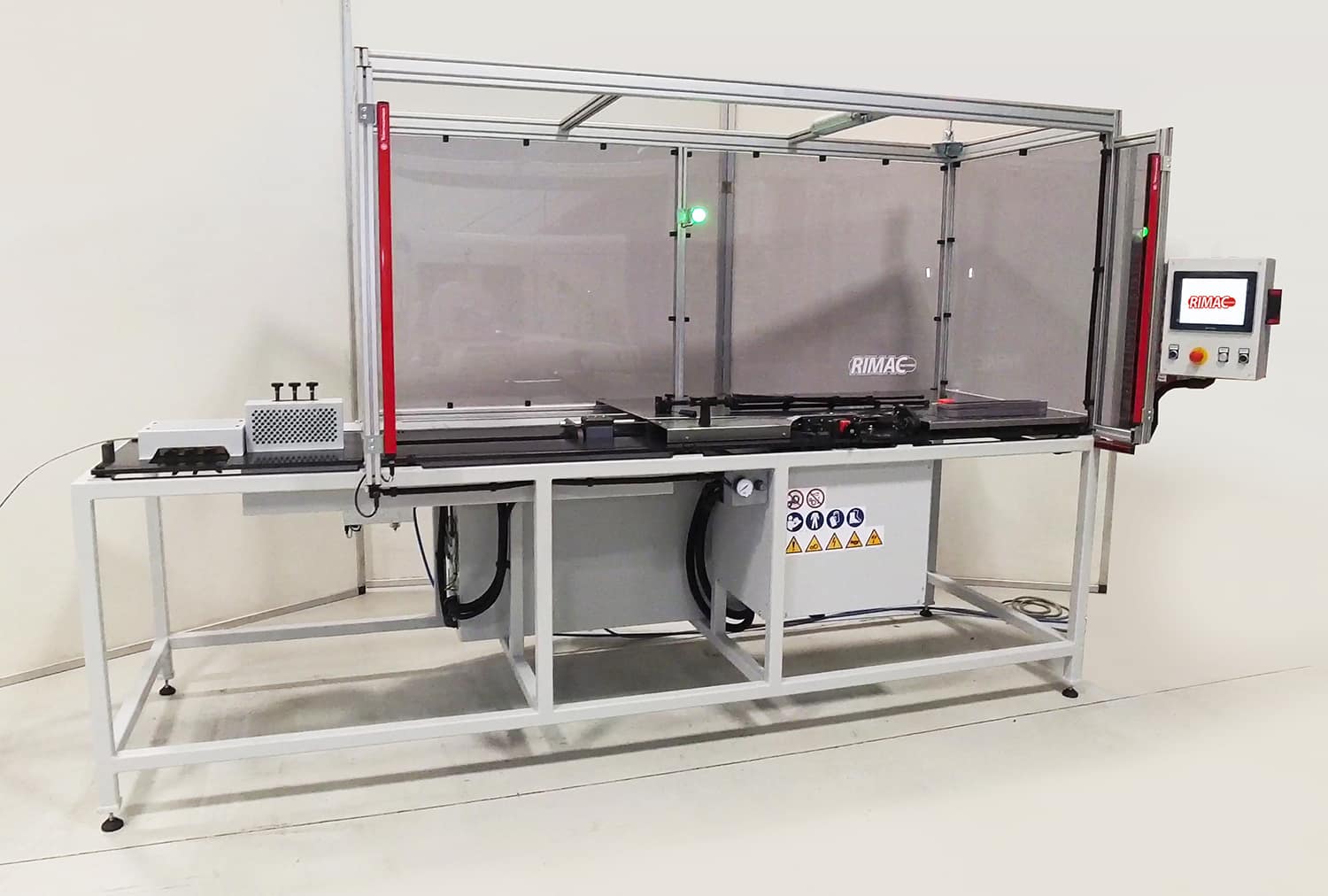 Advantages:

Flexibility: capable of winding various-sized flat wires in different shapes and bending angles (0-190°).
Precision and winding quality, minimizing copper bulging effects.
Automated and controlled process, with turn count and flat wire cutting system.
Maximum care in preserving flat wire insulation.
Full compliance with Industry 4.0 requirements.
Ability to wind various-sized flat wires without damaging the insulation.
Unwinding unit with a horizontal coil support shaft and a mechanical braking system for wire pre-tensioning, or copper drum de-reeler.
Horizontal and vertical straightening unit that straightens the wire both vertically and horizontally to achieve a linear and planar coil on the straight sides.
Electromechanical system for automatic wire feeding and high-precision automatic length measurement.
Flat bending unit with a vertical axis equipped with a winding pin designed to contain the bulging effect on the inner part of the curve.
Automatic cutting unit integrated within the machine worktop.
Touch-screen HMI displaying all working parameters, error lists, and the ability to store specific work programs and exchange data with the company's supervision system.
Integrated remote assistance module: Rimac technicians can remotely connect to the machine and initiate a real-time remote assistance session. By accessing the control panel and PLC and verifying the machine's operation, the Rimac technician can intervene directly to resolve the issue or provide timely guidance. The module can be connected via Ethernet, Wi-Fi, or GSM card.
Via Doberdò 39 – 21046 Malnate (VA) – Italy | Ph: +39 0332 429963 | Fax: +39 0332 424639 | Email: info@rimacmachines.com
© 2023 Rimac Machines – Rimac S.r.l. – VAT nr. IT02569340132