FLAT WIRE CUT-TO-LENGTH & STRIPPING MACHINES
Designed for the production of flat copper wires for DC armature windings and generator bars, these machines automatically carry out the operations of unwinding, straightening, measuring, insulation stripping and cutting the flat copper wire.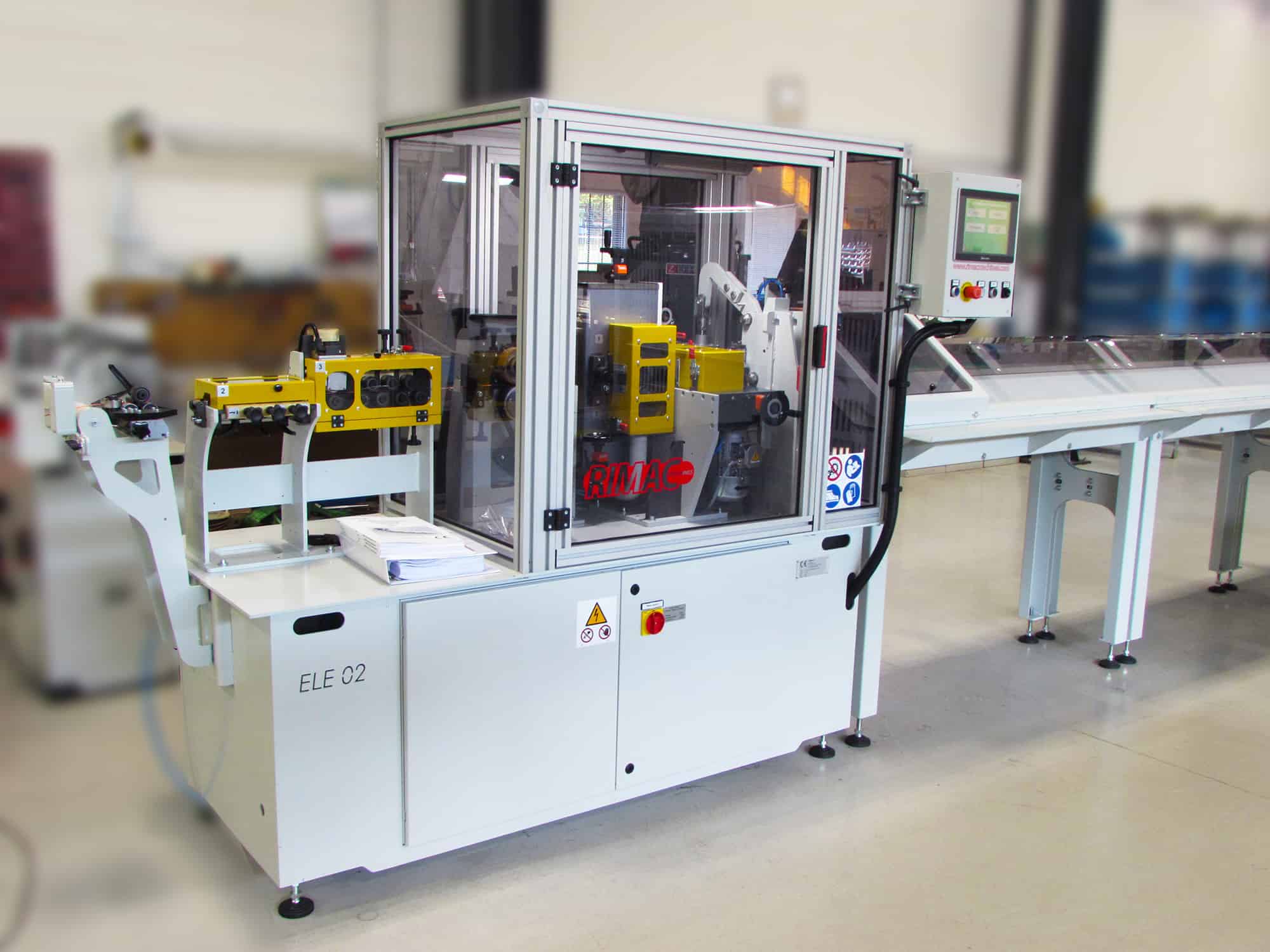 Advantages:

Accurate and repeatable measuring and cutting process.
Accurate and repeatable stripping (insulation removal) process.
Increased productivity: automatic production of batches of flat copper wires even with different lengths without operator intervention.
Flexibility.
Easiness of use.
Clean and healthy working environment.
Full compliance with industry 4.0 requirements.
Technical Features:
---
De-reeler equipped with an electric system synchronized with the machine to feed the flat wire and rewind it if necessary.
Horizontal and vertical straightening unit consisting of opposing, non-aligned rollers to eliminate all possible deformation of the flat wire.
Sturdy traction unit with large pulling capacity; the unit includes a measuring device to accurately measure the length of the flat wire.
Accurate and fast stripping unit, designed not to disperse stripping dust; possibility of mounting various stripping tools, both commercial and Rimac-supplied.
Cutting unit capable of easily cutting all types of copper and insulation, ensuring fast and precise cutting. Possibility of integrating special disc cutting units to eliminate any type of burr.
Accumulation warehouse for processed flat wires; the length of the bench can be customized according to the maximum length of the flat wires to be accommodated.
Integrated Remote Assistance module: Rimac technicians can remotely connect to the machine and start a real-time remote assistance session. By accessing to the control panel and to the PLC and then checking the operation of the machine, our technician can intervene directly and solve the problem or provide timely guidance. The module can be connected via Ethernet connection, Wi-Fi or GSM card.
© 2023 Rimac Machines – Rimac S.r.l. – VAT nr. IT02569340132